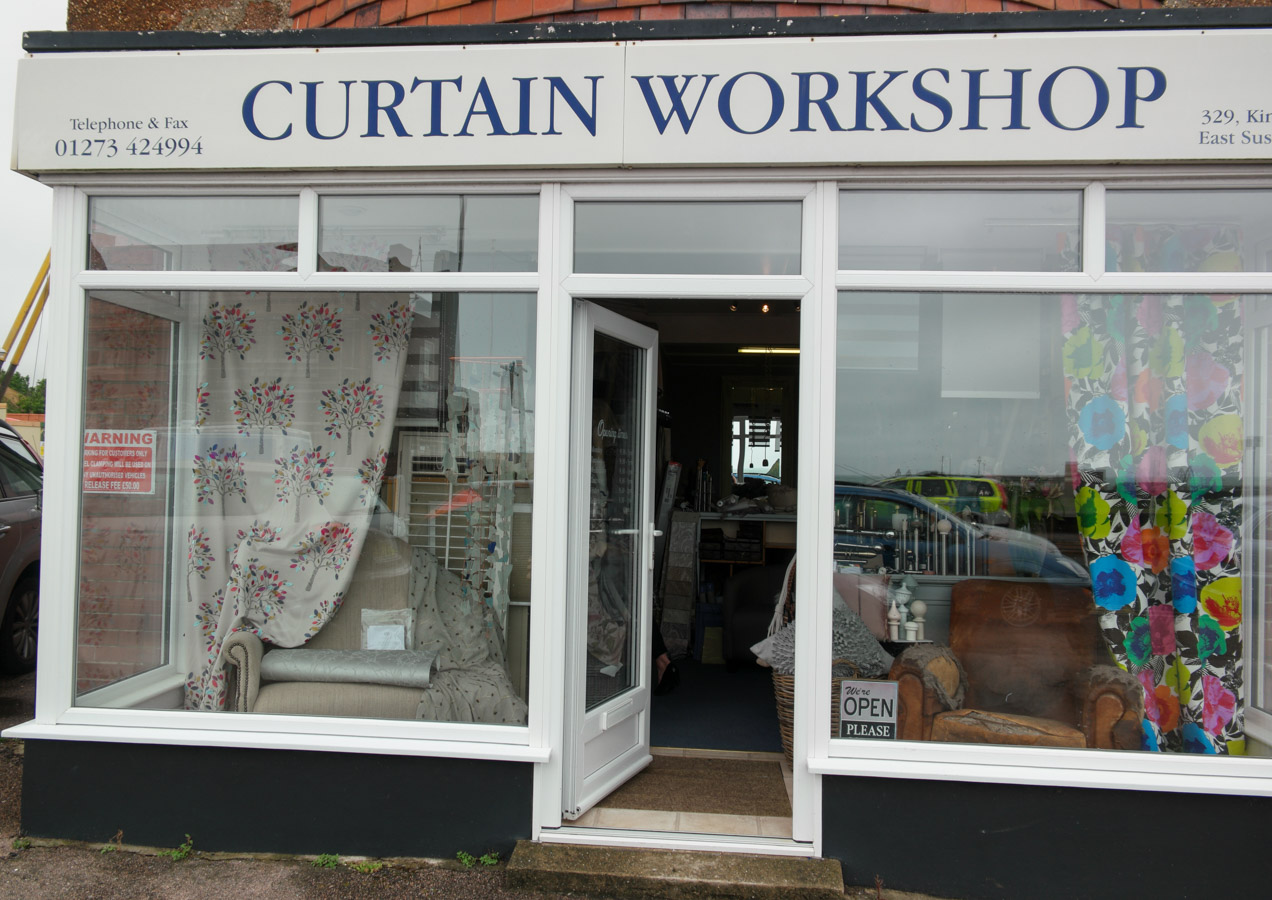 ABOUT US
The Curtain Workshop is the perfect place to come for curtains, blinds & curtain fabric in the Brighton & Hove area. We also stock curtain rails, curtain track, curtain poles, finials, tiebacks, voiles & drapes.
We have a team of experienced tradesmen and craftsmen that work alongside me to offer a complete service.
Building start to decorative finish.
Curtains, blinds and upholstery are the most important features of a room and the areas which give the most scope for creative input. A Window arrangement (curtain or blind) comprises of many aspects and choices: voiles, drapes, curtain pole, curtain track, Roman blind, Venetian blind, decorative finial, tieback, tassel, curtain draw rod, curtain hook and then fabric: colours, textures, and details.
We appreciate that choosing the right curtains or blinds for a room can be confusing. That's why we offer FREE measuring with Kim – Owner of the Curtain Workshop. Kim will come to you and offer advice and guidance, and then provide you with a competitive estimate of what this will cost. All our curtains and blinds are bespoke so we can guarantee they will be just right for your room.
Not only do we we offer our bespoke curtains and blinds but we also carry out alterations in our Workshop in Hove. Perhaps you have moved house and your much loved curtains no longer fit….. Just give us a call we would be happy to take a look for you.